Do your genes put you at risk for breast cancer?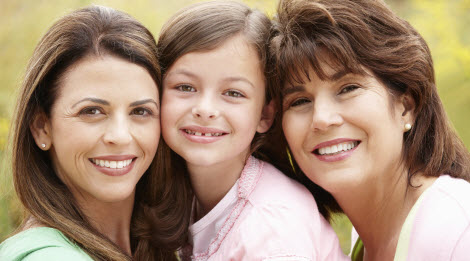 Do your genes put you at risk for breast cancer?
Does your family history put you at risk for breast cancer?
FACT: Only about 5 to 10 percent of all cancers are inherited.
FACT: Women with one or more first-degree relatives (mother, sister, daughter) previously diagnosed with breast cancer have at least double the risk of breast cancer.
FACT: Having a family history of other cancers, such as ovarian cancer, might also lead to an increased risk of breast cancer.
What causes genetic predisposition to breast cancer?
Barry Roseman, M.D., a breast surgeon and surgical oncologist at Piedmont, explains that this happens in part due to variations in the genes inherited from one generation to the next. Studies of families with several members with breast cancer and other cancers have led to the discovery of rare genetic variations, known as mutations, which are found in less than one percent of the general population.
"The most common gene linked to breast cancer is BRCA. However, genetic testing here in Atlanta has exploded over the past year and we are now able to test many more genes that may also show links to this genetic predisposition."
Genetic testing
There is a great deal of controversy surrounding genetic testing. It is not something that should be taken lightly. The results must be interpreted in the context of the patient's age and family history.
Dr. Roseman warns that even when a person is found to have a genetic predisposition to developing cancer, it does not guarantee he or she will develop cancer. However, he does encourage patients who are at higher risk to get screened earlier and more frequently.
Precautionary measures for women at high risk
Dr. Roseman recommends these precautionary measures for women at high risk based on strong family history or positive genetic testing:
Mammograms starting at age 30

MRI annually, starting at age 30 (because at that age the breast density makes mammography less accurate)

Ultrasound exams when indicated

Risk reduction through medical hormone blockade

Prophylactic surgery (removal of one or both breasts) for women with early breast cancer or who have the BRCA gene. According to the National Cancer Institute, prophylactic mastectomy in such high-risk women may be able to reduce the risk of developing breast cancer by over 90 percent.
"Genetic testing should never be considered without the advice of your family doctor or a breast specialist. Consult your doctors if you have a family history of cancer or are concerned about your risks," Dr. Roseman says.
Learn more about breast cancer screenings.
Tags
Suggested Articles