Knowledge
Signs of a cancer recurrence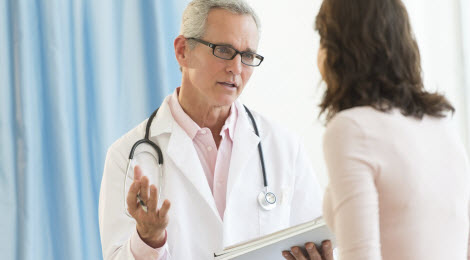 Knowledge
Signs of a cancer recurrence
For many cancer patients, the possibility of recurrence is a fear they may face for the rest of their lives. Most doctors consider cancer to be a recurrence if you have had no signs of cancer for at least one year, but then the cancer returns.
"It is extremely important for cancer survivors to be aware of patterns of progression for their specific cancer," says Erin Dunbar, M.D., a neuro-oncologist at Piedmont. "For example, survivors of systemic cancers need to take neck pain, back pain and headaches seriously, whether it's two months, two years or 10 years after treatment."
"Other common locations for systemic cancers to recur are the lymph nodes, liver, lungs, adrenal glands, bone marrow and bones," says Howard Chandler, M.D., a neurosurgical oncologist at Piedmont.
Many of these symptoms are very non-specific, thus Drs. Dunbar and Chandler advise cancer survivors to continue actively working with their oncologist, primary care physician, and/or other specialists indefinitely post-treatment.
Common signs of active cancer include:
Unexplained weight loss

Fatigue

Fever

Pain

Skin changes

Change in bowl habits or bladder function

Sores that do not heal

Hoarseness or trouble swallowing

Unusual lump in the breast or other parts of the body

Unusual bleeding or discharge
Rate of recurrence of systemic cancers (cancers that spread or affect the entire body):
20 to 40 percent of systemic cancers go to the brain and produce symptoms before end of life.

20 to 30 percent of systemic cancers go to the spine and produce symptoms before end of life.
Risk of cancer recurrence different for each patient
It is important to keep in mind that each person is unique. There may be factors that make your case different from the norm, therefore the risk of recurrence is different for every person.
If you find yourself distressed by questions about recurrence, ask your doctor to talk realistically about the chances of the cancer coming back.
Learn more about cancer prevention and treatment.
Tags
Share your thoughts
Suggested Articles