PSA: To test or not?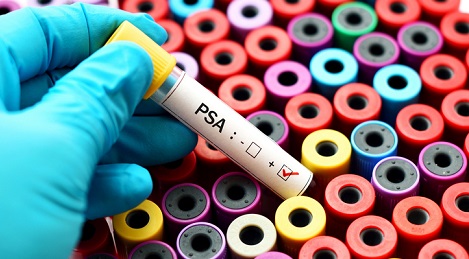 PSA: To test or not?
Recently, a government panel stood by its proposal last fall saying healthy men should not get routine prostate cancer screenings. The U.S. Preventive Services Task Force says there is little evidence the PSA blood test saves lives and that too many men suffer impotence, incontinence, heart attacks, and occasionally even death from treatment of tiny tumors that never would have killed them. It's a controversial position with which many urologists disagree. Among them is Nikhil Shah, D.O., chief of minimal access and robotic surgery at Piedmont.
Dr. Shah acknowledges faults with the PSA, which is not a cancer-specific test.
"It is an antigen released by certain cells of the prostate that we then use in a way to say maybe that man is at risk for prostate cancer," he says. "We don't have a fix on terms of what that number should be in terms of putting a man at risk, and so we follow trends. But unfortunately, it's to the discretion of the urologist and that man's other doctors of whether or not to take the next step, and that next step would be a biopsy."
Not only are biopsies invasive, they put men at risk for infections and bleeding without a guarantee that cancer will be detected, says Dr. Shah. And, if cancer is detected, it is such a slow-growing disease when diagnosed that it may not even alter the man's life cycle. He adds that treatment can have significant side effects such as incontinence and impotence.
Still, he says, he believes the PSA is the best test available for detecting prostate cancer.
"It is up to that doctor to determine how best to use that test and how best to counsel his or her patient," says Dr. Shah. "I would challenge a task force or committee that says don't use PSA — then let's not use blood pressure.
"Blood pressure is an indicator for heart disease and other ailments. So should we stop doing blood pressure? Obviously not. So, I think the answer is not, "let's get rid of PSA." It's the best test we've got. Instead, let's challenge researchers to find better tests."
He adds that doctors should use the results of PSA tests properly to have candid discussions with patients about the consequences of what the next steps could be, such as a biopsy or possible treatment.
Learn more about prostate cancer screenings.
Tags
Suggested Articles