Robotic technology improving surgery for ovarian cancer patients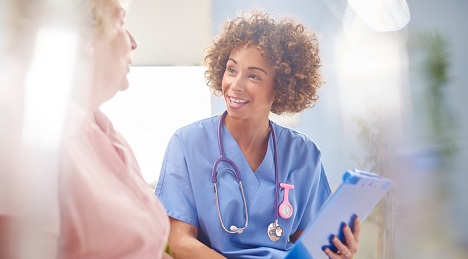 Robotic technology improving surgery for ovarian cancer patients
Ovarian cancer strikes about one in 70 women and accounts for about 50 percent of the deaths caused by gynecological cancers. About half who are diagnosed with ovarian cancer are 60 years or older.
"Ovarian cancer used to be known as a silent killer," says John McBroom, M.D., gynecologic oncologist at Piedmont. "But more recently, we've found that about 90 percent of women have subtle symptoms. The problem is they are difficult to distinguish between upset stomach or indigestion."
Dr. McBroom says ovarian cancer is a "lethal" cancer.
"Part of the lethality is that about 75 percent of women are diagnosed in stage III or stage IV," he says. "The ability to cure those patients in late stages is much different than those who are diagnosed in stage I."
Robotic surgery has improved the treatment of ovarian cancer. Dr. McBroom says the biggest benefit of robotics is that the instrument is like hands that can twist and turn inside the body.
"They're precise where you could actually peel a grape," he says.
Another benefit is the 3-D vision which gives the surgeon a magnified view with depth perception.
In addition, Dr. McBroom was the first in Georgia to perform laparoscopic HIPEC therapy for ovarian cancer. HIPEC stands for heat intraperitoneal chemo infusion. "In HIPEC, chemotherapy is placed inside the abdominal cavity during surgery, then heated and perfused throughout the abdominal cavity for a period of time," he says.
Learn more about ovarian cancer.
Tags
Suggested Articles