Prostate cancer and robotic surgery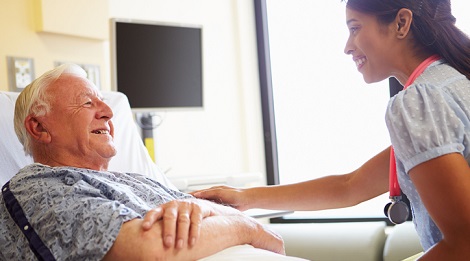 Prostate cancer and robotic surgery
Prostate cancer is the most common cancer among men except for skin cancer. More than 240,000 new cases are reported each year in the United States. When a man is diagnosed with prostate cancer, he typically has three options, according to Nikhil Shah, D.O., chief of minimal access and robotic surgery at Piedmont.
Dr. Shah says the first is "watchful waiting, active surveillance," the second is radiation therapy and the third is the surgical option to remove the prostate with the cancer contained.
With robotic surgery, Dr. Shah says the third option is much more viable than traditional surgery, which means urinary incontinence is less of an issue than it might have been in the past.
"What we see in our practice is a definite difference in terms of quality of life," says Dr. Shah.
He says prostate cancer patients who have robotic surgery become continent much quicker.
"They're not going to be incontinent, which mean a total loss of urine," he says. "But those men will be challenged in terms of 'stress incontinence' because the prostate is a continence gland. So when you remove it, men will become challenged."
Dr. Shah says on average, within a few months, 80 percent or more of his patients don't need the use of a protective pad. Then, within six months, that number increases to about 98 percent.
Learn more about prostate cancer screenings.
Tags
Suggested Articles