Sustenance
Gluten-free veggie coconut soup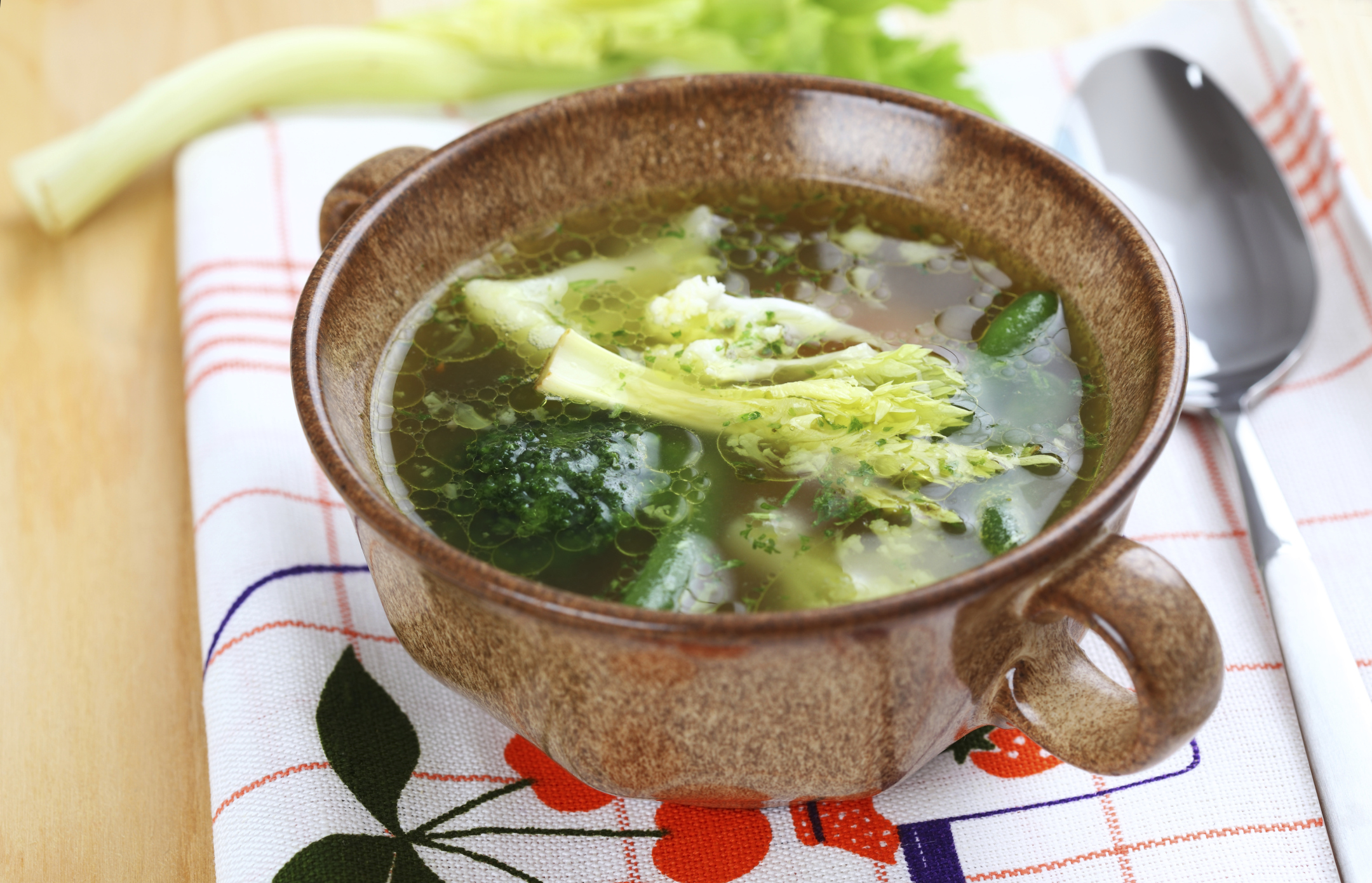 Sustenance
Gluten-free veggie coconut soup
Here's a tasty gluten-free recipe for veggie coconut soup, courtesy of Chef Nancy Waldeck with Cancer Wellness at Piedmont.
Ingredients
2 cups coconut milk

1 cup water

5 lime leaves

2 inches of lemongrass, crushed

2 tablespoon canola oil

1 yellow onion, finely chopped

2 cloves garlic, grated

1 inch ginger, grated

2 serrano, jalapeno or Thai chilies, ribbed, seeded and minced

1 teaspoon Sriracha

3 tablespoon tamari

1 tablespoon lemon juice

2 cups broccoli, chopped

2 cups cauliflower, chopped

1 eggplant, chopped

1 cup wild mushrooms, chopped

3 tablespoon toasted besan*

¼ cup ground roasted peanuts

Chopped cilantro and unsweetened coconut for garnish
Toasted besan* (chickpea flour): Place in a sauté pan and toast over medium heat until fragrant and a shade darker.
Instructions
Place the coconut milk, water, lime leaves and lemongrass in a stockpot, and bring to a boil. Reduce the heat to low and allow to simmer while you start the rest of the soup.

In another large stockpot, cook the onion in the oil until golden. Add the ginger, chilies, Sriracha, tamari and lemon juice. Cook and stir until fragrant. Add in the broccoli, eggplant, mushrooms. Cook and stir until warm.

Remove the lime leaves and lemongrass from the warm coconut milk and pour the milk into the stockpot with the veggies. Add in the peanuts and besan powder to thicken the sour. Simmer for about 5 minutes. Serve with the coconut and cilantro toppings.
Check out more recipes and nutrition tips from Cancer Wellness experts.
Share your thoughts
Suggested Articles