Awaken intention with a vision board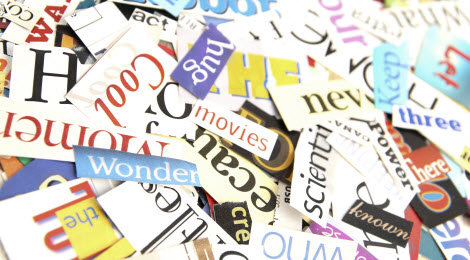 Awaken intention with a vision board
"Tell me, what is it you plan to do with your one wild and precious life?"
These inspiring words from the poem The Summer Day by Mary Oliver remind each of us we are responsible for our own life experience. Our life is what we make of it.
If you are faced with a cancer diagnosis, it is often a dramatic wakeup call that ignites a fire within to take a closer look at your life experience and where your life is heading. It may encourage you to become more conscious of your decisions and embrace life for all it is worth.
Angela Buttimer, LPC, a facilitator at Cancer Wellness at Piedmont, leads a class called Awakening the Shakti of Intention, Imagination & Creativity in the New Year that helps awaken inner emotions and thoughts, leading participants to a clearer vision for their lives.
"This process helps unlock the powerful forces in your own mind, body, heart and spirit so you can connect with the depth of your own authentic inner vision," says Buttimer.
Start the conversation
She begins by asking participants to reflect on the following questions:
What do you want your life to mean or represent?

What are you ready to let go of?

What habits do you need to change now?

What choices are helping you make these changes?

What choices are hurting your ability to make these changes?
"None of the choices we make in our lives have a neutral impact. Every decision helps or hurts us in some way. Today is a new day to reflect on your choices and shape your life, and taking time to reflect on these choices can help you steer them in a positive direction," says Buttimer.
She recommends a technique called vision-boarding, which is essentially a visual representation of all the things you want to do, be and have in your life. It serves as a powerful daily reminder of these goals, so it is important to display it where it can be seen each day.
Supplies you will need
Poster board

A stack of magazines

Glue sticks

Markers
5 steps to creating a vision board
Set your intentions. Taking away all obstacles, imagine what is possible in your life. If you had 10 times more courage, what would you do? Engage in a timed-writing exercise, jotting down these thoughts.

Guided meditation. Quietly sit and reflect on the intentions you have identified. Visualize them and feel them.

Hands-on design. Go through magazines and tear out images, phrases and words that speak to you. Once you are satisfied with what you have collected, lay them out and see which ones resonate with you. Glue those to your board. Add your own words or draw pictures wherever there is white space. The goal is to capture your intentions.

Speak aloud. Once you have completed your board, step back and study it for a few minutes. Then, speak your intentions out loud and make a commitment to live out these intentions. "It is even more empowering to find a witness who you can share your intentions with. Pick this person carefully. No nay-sayers in this exercise," reminds Buttimer.

Display. Hang your vision board in your home or office — somewhere you will see it daily as a reminder of your visions and dreams for your life.
"When you stop seeing the vision, it is time to refresh your vision board. You can add to it or completely redo it. It is normal for your vision to change with time, but remember, this can be a powerful tool in helping define the healthy habits you want to cultivate in your life," says Buttimer.
Get inspired by more creative ways to express yourself.
Tags
Suggested Articles