Why routines are good for your health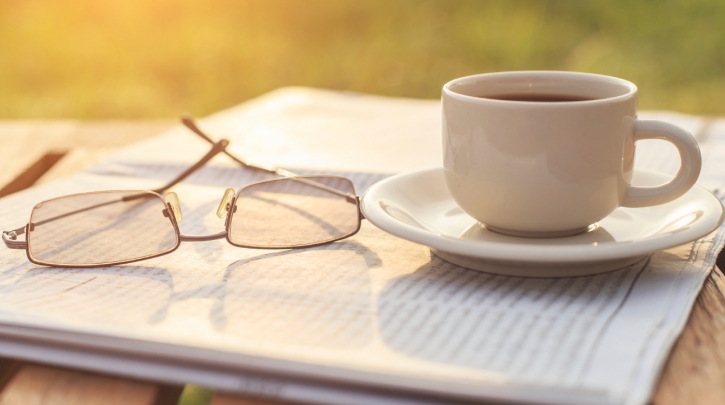 Why routines are good for your health
Are routines the key to better physical and mental health? Not only can certain repetitive actions benefit your physical health (e.g., regular exercise, nightly flossing), they can also improve your mental health by reducing your stress levels. Every time you have to make a decision, you are adding stress to your life and the more decisions you have to make, the less self-control you'll have, says a study published in the Journal of Personality and Social Psychology. While you can't do away with decision-making completely, creating regular routines can take much of the guesswork out of your day.
"Carrying out routine activities reduces stress by making the situation appear more controllable and predictable," says Indumathi Bendi, M.D., a primary care physician at Piedmont. "Preparedness is a key way to prevent stress."
Benefits of routines
According to a study by researchers at Tel Aviv University, predictable, repetitive routines are calming and help reduce anxiety. They'll also help you take control of your day and subsequently, your life.
Start your day off right. Figure out what time you need to leave the house each morning and set your alarm so you have plenty of time to accomplish your at-home tasks before you hit the road. Rather than jumping from task to task, create a set routine and stick with it — you'll waste less physical energy and brain space.

Make better big decisions. Save your brain power and focus for big decisions, like whether or not to accept a new job or purchase a home.

Sleep better. A regular bedtime routine is essential to good sleep hygiene. Turn off your electronic devices an hour before bed and avoid stressful conversations in the evenings. Instead, pick up a light read or practice a few minutes of meditation. Brush your teeth and wash your face well before your set bedtime so you get to sleep on time and wake up feeling refreshed and ready to tackle your day.

Enjoy quality time with loved ones. Even if your family's schedule is busy, creating a weeknight family dinner routine is a great way to ensure you and your loved ones have time with each other at the end of the day.

Have more time for activities you love. By creating an efficient, routine schedule, you'll leave room for things you truly enjoy, like nightly walks with your spouse, a lunchtime yoga class, tending to your herb garden or reading a few chapters of a favorite book.
How to make routines work for you
Complete daily tasks at the same time each day. If there is a task you must do daily (helping the kids with homework, sending a client report, doing the dishes), complete it at the same time each day. You'll carve out enough time to finish the task and won't have to wonder about how to fit it onto your growing to-do list.

Remove as many variables as possible. Does getting dressed for work leave you anxious? While you may feel like you have nothing to wear, you probably have too many options. Remember, every extra decision can create stress. Set aside a weekend afternoon to clear the clutter from your closet and pare down to good basics you can mix and match. Same goes with meals: It's perfectly fine to have four go-to weeknight meals that are easy and quick to prepare. Or make a double batch and freeze the leftovers for next week. Have an overloaded DVR? Delete a few scheduled series and only watch the shows you truly enjoy. Removing excess choices is a good strategy to apply to any area of your life, saving you time and energy.
"When you reduce the number of decisions you have to make each day, you'll have a deeper sense of peace as well as relaxation of the mind and body," says Dr. Bendi. "Then you'll be geared up to face your other tasks."
Learn more ways to reduce stress and improve your well-being.
Tags
Suggested Articles