Writing for recovery: the healing power of words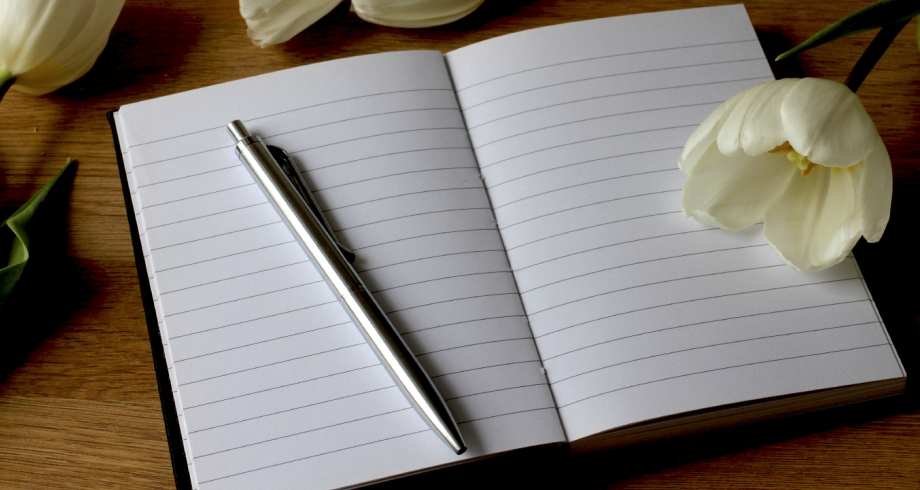 Writing for recovery: the healing power of words
As pen meets paper and words begin to flow, so do emotions. Written words expose the mind and soul, often in a way that is difficult to articulate in spoken words, especially in the presence of others. That is why journaling is such a therapeutic exercise, one that Angela Buttimer, LPC, a facilitator at Cancer Wellness at Piedmont, highly recommends for anyone dealing with trauma or stress in his or her life, especially those undergoing cancer treatment.
Health benefits of journaling
Research shows journal writing enhances immune system function in many different ways. Journaling regularly can:
Assist with pain reduction

Decrease stress

Decrease depression and anxiety

Help patients recover from trauma and distressing experiences

Reduce the number of doctor visits

Serve as a managing mechanism for chronic pain
"Studies show that journaling raises T-cell counts (the cells that fight off disease) and lowers blood pressure and heart rate," says Buttimer. "We don't know the science behind why it has this effect, but we do know that the inability to skillfully express emotions results in impaired immune system function."
Emotional benefits of journaling
A journal serves as a confidant. Whether you are scared, angry, happy or sad, writing in a journal allows you the opportunity to lay down your burdens without being judged. It can powerfully unveil some inner thoughts and feelings of which you may not be aware.
"People are free to release their emotions when they write in a journal," says Buttimer. "A journal can help someone track and solve problems as well as clarify and organize thoughts. It is essentially a valuable form of self-care."
Overcoming the fear of writing
Many people shy away from writing because they think they are not good at it, won't know what to write or simply are not comfortable displaying their emotions. Buttimer believes these common fears can be overcome by keeping the following in mind:
Complete freedom. There is no right or wrong way to journal. You are at liberty to be creative and express your feelings in any way.

No spell check. There is no one checking your journal for spelling or grammar errors, so there is no need to be self-conscious about your writing form.

Pick the right journal. It is important to select a journal that is functional and inviting to you. Do you like spiral, bound, big, small, lines, no lines, opens to the side or to the front, etc.?

Select the right pen. It may seem trivial, but not every pen is created equal. Make sure the pen you select is easy to write with, has a comfortable fit and has ink that flows consistently and smoothly.

To save or not save? If the thought of someone reading your journal gives you anxiety, make plans to shred it when you are done. On the other hand, if you value it as a keepsake or a positive reminder, feel free to hold onto it. The choice is yours.
"Writing helps in so many ways — it quiets the mind, increases self-awareness and heals the soul. When you start the process of writing as a ritual experience, you will be amazed at the impact it will have on your life," says Buttimer.
See more creative ways to express yourself.
Tags
Suggested Articles