Sustenance
Health benefits of raw vegetables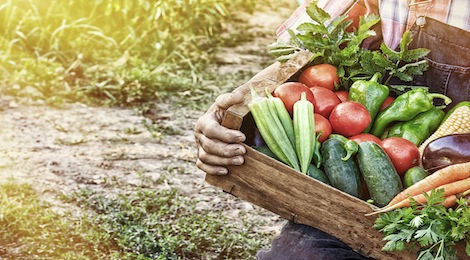 Sustenance
Health benefits of raw vegetables
Enjoy this summer's abundance of fresh produce without spending hours in the kitchen. Eating raw vegetables gives you the most enzymes, vitamins and minerals needed for good health.
Shayna Komar, a licensed and registered dietitian at Cancer Wellness at Piedmont, says incorporating raw foods, specifically vegetables and fruits, into your diet can have numerous health benefits.
"You will likely have more energy, better skin, improved digestion and a reduced risk of cardiovascular disease once you get used to eating raw food," she says.
Because preparation methods for raw vegetables are relatively simple (read: no buttery sauces or oily sautés), you may lose weight by fitting them into your meal plan.
Avoid overcooking your veggies
Komar says vegetables lose their nutrients when they are overcooked.
"When we eat too much overly cooked, microwaved and processed foods, it leads to a list of health-related issues," she explains. "Cooking may actually upset the natural structure of food, robbing it of its essential nutritional value."
When to cook your produce
Of course, eating cooked vegetables is better than eating none at all, so if you can't stomach fresh crudités or a crisp salad, trying stir-frying, roasting or steaming your vegetables instead.
"You can still get many nutrients and vitamins from cooked veggies and fruits," says Komar. "In fact, a few provide even more nutrients when they are cooked, such as tomatoes."
If you steam your produce, try Komar's trick for boosting the nutritional value.
"If at all possible, consume the water you steamed them in," she says. "There are good nutrients in that water."
Why are people following raw food diets?
One of the latest diet trends is eating raw foods, such as fruits, vegetables and nuts. But is it a good idea for everyone?
"People follow raw food diets for many reasons. Many are trying to 'clean' out their eating habits, which is a great thing. Others are trying to decrease disease risk," she says. "With my clients, I encourage starting slow: 50 percent raw foods and most importantly, getting variety and color in their daily eating. A total raw food diet is not for everyone."
Check out more nutrition tips from Cancer Wellness experts.
Tags
Share your thoughts
Suggested Articles