Peace
Stress management tips for a better life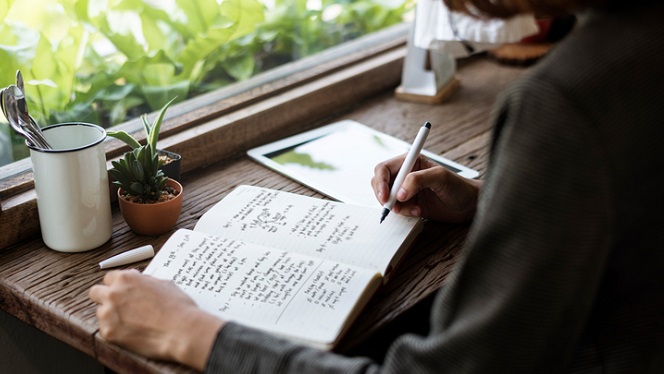 Peace
Stress management tips for a better life
Stress management can have a big impact on your overall happiness. If you feel frazzled, with no time to relax or enjoy your favorite activities, these self-care techniques may change your life. Consider this permission to take a breather.
The importance of self-care
"Self-care is simply the act of loving yourself by nourishing your mind, body, and spirit," says Robin Raflo Hurtado, LCSW, a geriatric outpatient care coordinator at Piedmont Sixty Plus Services. "It is important because our individual need for reflection and replenishment is often overlooked in this constantly connected world."
Hurtado likes to use a car racing analogy to describe self-care:
"The racecar has to make a pit stop every few laps in order to go the distance, maintain healthy functioning, and gain important feedback; otherwise, it can literally crash and burn," she explains. "Similarly, we need to take 'pit stops' in the form of self-care so we can refuel our own reserves of compassion, patience, and energy. If we forgo self-care, we are at risk for feeling disconnected to ourselves and loved ones, becoming burnt out in caring roles (caregiver, parent, professional), and feeling increasingly scattered, overwhelmed, and reactive to daily life."
Self-care balances the nervous system
Practicing self-care helps balance the sympathetic nervous system (which governs fight-or-flight response, adrenaline and the stress hormone cortisol) with the parasympathetic nervous system (which regulates our ability to slow down and replenish).
"In our fast-paced culture, the sympathetic nervous system is often in overdrive, causing reactive and charged responses to stressful situations," says Hurtado. "If we are in better balance, we can often learn to view stress objectively with more thorough responses."
4 self-care techniques for less stress
Simple techniques used regularly can create a better sense of balance. Hurtado recommends the following tips (bonus: they're all free and available to anyone).
"We have technology at our fingertips 24/7 and this can erode our ability to fully unplug, so self-care is absolutely necessary for introspective and calm evaluation of the world around us," says Hurtado.
See additional relaxation and stress-relief tips.
Share your thoughts
Suggested Articles