11 things your doctor wants you to know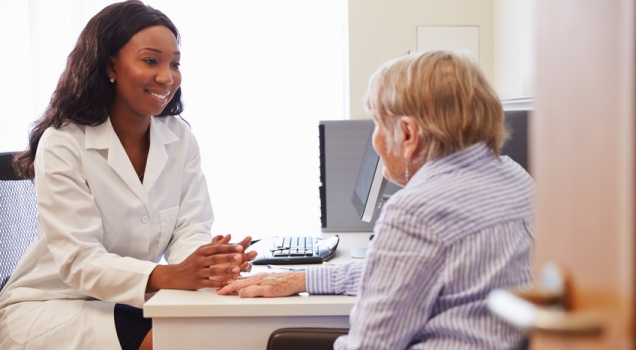 11 things your doctor wants you to know
Do you ever wish you knew what your doctor was thinking? Erin Dunbar, M.D., a neuro-oncologist at Piedmont, shares what she wants patients to know, including how to:
Advocate for your own health.

Communicate effectively with your healthcare team.

Live your best life.
1. Come prepared for your first doctor's visit
To make the most of your appointment, bring:
A list of all your doctors' names, phone numbers and fax numbers

CD-ROMs of your scan images so your new provider can review them

Completed new patient paperwork (many offices send paperwork in advance; if not, arrive early to fill it out)

Insurance and prescription cards

Medical record release forms

The name, address and phone number of your pharmacy

Your latest pathology report
2. Write down questions for your doctor in advance
Write down questions as you think of them at home so you do not forget to ask something important during your appointment. You can also inquire about sending in your questions prior to your visit.
3. Set priorities for your visit
Prioritize what you would like to discuss during your visit and understand there is a time limit on your appointment. Your physician likely sees dozens of patients each day, so being prepared makes the most of your visit.
4. Keep the lines of communication open
Dr. Dunbar recommends the following to improve communication with your care team:
Adjust your phone settings to allow calls from blocked numbers, such as your doctor's cell phone or the office's main line.

Change your voicemail greeting to your own voice recording so healthcare staff will know when they have reached your phone and can leave a brief message.

Make sure your physician's office has cell phone numbers and email addresses for you and your caregivers.
5. Promptly report new or worrisome symptoms to your physician's office
Take photos or keep a diary of symptoms so you can share these details with your healthcare team.
6. Use your online patient portal
It can be one of the best ways to communicate directly with your doctor.
7. Learn more about palliative care
Your physician can not only treat your disease, but also provide resources to improve your quality of life. Talk to your doctor about palliative care to complement curative treatment. Palliative care can:
Give you clear goals for treatment.

Improve your quality of life.

Reduce uncomfortable symptoms.
8. Know that your physician puts a lot of thought into your treatment plan
He or she considers:
Cost and whether or not it is covered by insurance.

Frequency of treatment.

General science and safety.

How much support you will need from others during the treatment for transportation, taking medication, etc.

Therapy delivery method (oral, intravenous, outpatient, inpatient, etc.).

Where the treatment is offered.

Whether or not you are interested in a clinical trial.

Your goals, wishes and fears.
9. Ask questions about your treatment plan
Dr. Dunbar recommends considering the following questions when you and your doctor discuss treatment:
Do you want this particular treatment or do you feel that it is worth it?

Is the treatment getting the job done? In other words, are you meeting your predetermined goal for why you started treatment, such as improved functioning in daily life or better tumor control?

Is this treatment safe for you based on your current health condition?
10. Seek a second or third opinion
Find out if your physician collaborates with other doctors and staff on multi-disciplinary tumor boards. This is especially important if you receive worrisome news. A tumor board is a team of experts who can discuss your case and determine the best treatment plan for you. You can even seek virtual second opinion consultations through some healthcare organizations that offer telemedicine services.
11. Utilize patient- and caregiver-centered resources
These include:
Find out more information about what to expect during cancer treatment.
Blogs, online forums and social media

Cancer screening programs

Civic organizations

Fertility preservation or family planning

Financial and social services

Genetic counseling

Government resources

In-person support groups

Memory, emotional well-being and caregiver services

Nonprofit or medical associations

Patient assistance programs from pharmacies and pharmaceutical companies, which provide access to prescription drugs and more affordable co-pays

Transportation services
Tags
Suggested Articles