How to talk to your child about your cancer diagnosis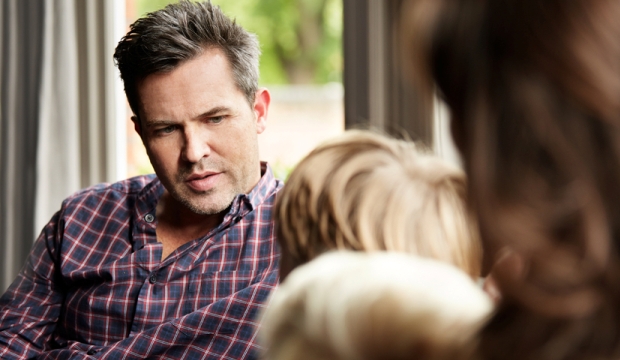 How to talk to your child about your cancer diagnosis
If you are a parent with a cancer diagnosis, one of the more difficult tasks you may face is telling your child you have cancer. While it may be difficult to talk to your son or daughter about your diagnosis, it may be the best thing you can do, says Lauren Garvey, MS, CRC, NCC, a counselor and facilitator at Cancer Wellness at Piedmont.
"Children are incredibly perceptive and can often sense when something is wrong or if the dynamic in the household has changed," says Garvey. "In my experience, when a child does not know what is wrong, that can be more anxiety-provoking than being informed about their parent's diagnosis and included in the process."
What to tell your child about your cancer diagnosis
"Many of the parents I work with find that communicating with their child about their cancer diagnosis helps the child prepare for the changes that are going to take place, whether it is in the parent's appearance or in the family's daily routine."
Start with the basic information and follow your child's lead if he or she has more questions. You may want to share:
Tips for communicating with children of all ages
Garvey has some advice for communicating with children of all ages:
Empowering your child during your cancer treatment
There are several ways you can empower your child during your treatment process:
When to seek support
"It is normal for a child to have emotional outbursts or to behave in a way that seems odd," says Garvey. "However, if his or her behavior becomes extreme, find a resource such as a school guidance counselor or a family counselor."
Consider informing your child's teacher and school administration about your diagnosis as well.
"Your son or daughter is likely going to talk about your diagnosis at school anyway," she says. "It can be helpful if your child's teacher knows what is going on at home."
No one is a perfect parent
Coping with a family member's cancer diagnosis is difficult for everyone and can be especially hard for children.
"You know your child better than anyone else," says Garvey. "Have confidence in your relationship. Acknowledge that you were not a perfect parent before you had cancer and you are not going to be a perfect parent with cancer. Your child may have questions you do not expect, but as long as the lines of communication stay open, you are doing the right thing."
See more ways to strengthen your relationships.
Tags
Suggested Articles