Peace
Is emotional baggage affecting your life?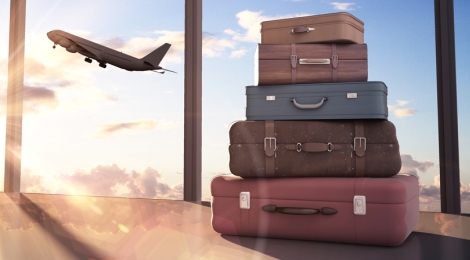 Peace
Is emotional baggage affecting your life?
Emotional baggage, whether it is a past failure, heartbreak or trauma, can significantly influence the choices we make and how we live our lives. Addressing your personal baggage (we all have it to varying degrees) is an important part of successfully going through the cancer journey and thriving in survivorship.
What is emotional baggage?
"Baggage is the history we carry with us, such as negative messages we received from our parents, romantic partners or friends, or past bad habits," says Angela Buttimer, MS, NCC, RYT, LPC, a licensed psychotherapist at Cancer Wellness. "It is anything that is not connected to our highest and greatest good."
Baggage can cause us to take negative experiences we have had and replay them repeatedly in our lives. Here are a few examples Buttimer uses:
If your parents told you that you were selfish (perhaps based on an old wound they had), you may avoid being what you perceive as selfish at all costs. This may manifest in letting others throw you under the bus at work or in not taking care of yourself.

If you learned as a child that money is not important, you may not have a budget or retirement savings.

If your parents made you overly responsible for your family, you may be controlling as an adult.
How baggage can affect your cancer journey
Baggage can have a negative impact on your cancer journey if you do not take time to process it and let it go.
Baggage may make you feel that you are not smart or strong enough to face the cancer journey. If you have trust issues from past hurts, you may find it difficult to trust the treatments your doctors recommend. Baggage can cause stress, which can increase your risk for a future cancer recurrence.
"Letting go of baggage can help you thrive beyond the cancer journey," says Buttimer. "It can help you get healthier emotionally, mentally and physically. It is difficult to thrive when you have baggage."
How to let go of emotional baggage
It is important to bring your baggage into the conscious light so you are aware it is there. This requires talking through it with a trusted loved one or a counselor or writing about it in a constructive way.
"Name it," says Buttimer. "Say, 'Yes, this happened and this is how it is impacting me.' Then pick one place to start. Don't overwhelm yourself. Each day, set your intention to release your baggage in the way you think about things and interact with people. Tell yourself, 'I am not doing anything that reinforces this baggage and if I do make a misstep, I will make the intention to correct it.'"
Emotional baggage can help us grow
While our baggage can cause us pain, the lessons we learn from it can help us grow.
Ask yourself, "What lessons did I learn from this part of my life?" Write what you learned when you were wounded, hurt and disappointed. Write down words of wisdom you would offer to others.
It can also help us recognize the emotional baggage others are carrying and not let it wound us.
"When we get outside of ourselves, it is easy to see people acting from baggage," says Buttimer. "We are all interacting with each other's baggage, we just may not be aware of it. Some people's baggage may affect you more than others. It is important to be aware of it, not reactive to it, and respond skillfully."
See more articles on emotional health and well-being.
Tags
Share your thoughts
Suggested Articles