4 ways to use artwork to decrease stress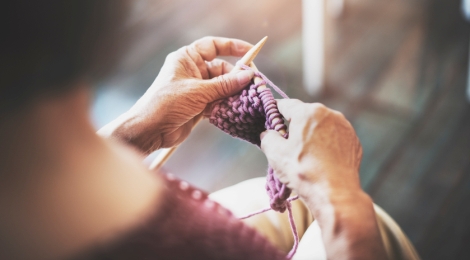 4 ways to use artwork to decrease stress
You know meditation, yoga and exercise can reduce your stress and anxiety, but have you tried creating your own artwork? A recent small study found that people who spent 45 minutes doing a creative activity experienced a significant drop in their stress levels. The best part is you don't have to be a talented or experienced artist to reap the benefits.
Nancy Morales, MFA, ATR, a counseling intern at Cancer Wellness, shares four creative ways to reduce stress. Bonus: they are all affordable and ideal for beginners.
Collage making. If you are new to art or have not picked up a colored pencil since elementary school, Morales suggests starting with collage making. All you need is a poster board, a stack of magazines, scissors and glue or tape. Pick a theme (such as a vision board for your future or a time when you felt peace in your life) and cut out images that represent that theme to you. Paste them all on your board in whatever arrangement you like. Hang your collage somewhere you will see it often to inspire feelings of motivation, hope and peace.

Knitting or crocheting. "Anything that requires repetitive, rhythmic movement where you have to be mindful and focused will reduce stress," she says. Not only does the activity distract you from your worries, working with wool or another soft fabric can be comforting, triggering similar emotions to those you felt when you were a child wrapped in a blanket, for example.

Needle felting. Needle felting is the process of using a special needle to knot together wool fibers to create a piece of felt or a small object. Needle felting requires focus, which is ideal for distracting your mind from your stressors, and simple, repetitive movement, which is soothing to the body.

The Zentangle® Method. Just like doodling, "Zentangling" is a free-form style of drawing, only it uses short, repetitive strokes such as dots, straight lines or circles, on a 3.5-inch square of paper. "With Zentangling, your mind is very focused on a repetitive movement, which provides an interactive distraction," she says. "Many famous artists use this technique to create a whole scene where everything is filled in with tiny patterns."
To learn more about these crafts, you can watch tutorials on YouTube or crafting blogs, or check the Cancer Wellness calendar for the latest in-person art classes.
Tags
Suggested Articles