Benefits of oncology massage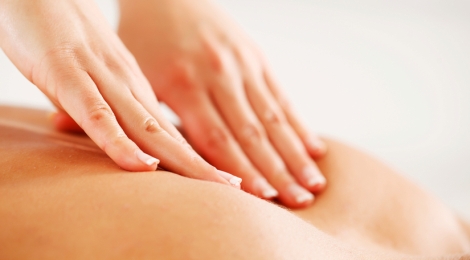 Benefits of oncology massage
Massage therapy can be beneficial to your mind, body and spirit during cancer treatment. Cara Thurman, a licensed massage therapist who specializes in oncology massage at Cancer Wellness, explains what type of massage is best for those undergoing cancer treatment as well as the many benefits of massage therapy.
"Oncology massage is a form of non-invasive, compassionate touch," says Thurman. "Even though doctors and nurses are doing an amazing job helping them get better, patients are used to their caretakers causing pain during tests, treatments and surgery. Massage therapy is a form of touch that causes no pain."
Oncology massage vs. traditional massage
Before you book a massage appointment at your local day spa, know that there is a difference between traditional massage and oncology massage.
"Oncology massage is very specialized," says Thurman. "What we are doing is completely different from traditional forms of massage. Oncology massage uses light touch and slow, steady movements, working with the central nervous system to help the body relax."
She recommends finding a massage therapist specifically trained in oncology massage. Depending on your schedule and budget, it is safe to have a massage every day if you are working with a properly trained therapist, she adds.
"Massage therapy is safe for cancer patients as long as they are seen by someone trained in oncology massage," says Thurman. "Your therapist should have experience with lymphedema and understand how to work around ports and medical devices. Always talk to your doctor before undergoing oncology massage to make sure it is right for you."
The physical benefits of oncology massage
The stress and anxiety associated with cancer treatment can put the body's central nervous system on high alert.
"During cancer treatment, the body sometimes forgets that feeling of actually being relaxed," says Thurman. "Patients may be stressed and anxious, even if they don't know it, so we work to relax the central nervous system so the body has space and time to heal and fight cancer. We also work on fingers and toes to help nerve endings relax and decrease pain and tingling."
Thurman's oncology massage clients report numerous physical benefits, including:
Better ability to tolerate cancer treatment side effects

Better sleep

Fewer headaches

Less chemotherapy-induced peripheral neuropathy (numbness)

Less chronic pain either from the cancer itself or treatment

Less stress and anxiety
The emotional and spiritual benefits of oncology massage
Thurman says oncology massage helps her clients regain dignity and feel more positive, calm and clear about their circumstances.
"Oncology massage can take the edge off cancer treatment. In fact, many people I work with have emotional releases during massages," she explains. "Their emotions build up and they don't realize how much they're holding in. If they need to cry to get it out, they can do that."
Reflexology during chemotherapy infusions
In addition to oncology chair massages, Thurman and her team at Cancer Wellness offer hand, scalp and foot reflexology during chemotherapy infusion appointments.
"I noticed there are people who are in the chemo suites for four to eight hours at a time," she explains. "During their treatments, they are often anxious and in pain, their ports may not work, they may have difficulty getting comfortable in their chair, and their medications may make them sick.
"With reflexology during chemotherapy, people are going to get all the benefits they would get in a chair or table massage, but they don't have to come back for a separate appointment," she explains. "I can come right to their chemotherapy chair."
Hand and foot massages can relax the entire body because of the pressure points in those areas and it can improve numbness and tingling.
"Once their body starts to relax, I notice clients lean back in their chair, close their eyes, and remember that feeling of relaxation and peace," Thurman says. "That can help them through the rest of day."
See additional relaxation tips that promote healing.
Tags
Suggested Articles