How to choose safe cosmetics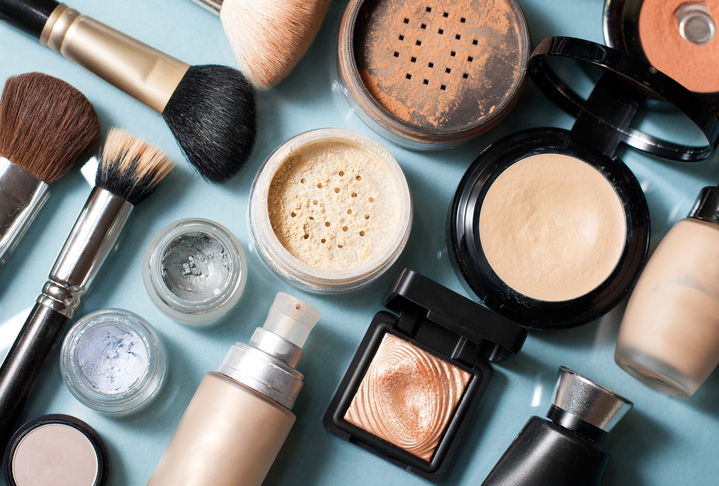 How to choose safe cosmetics
Are there potentially dangerous ingredients lurking in your makeup and skincare products?
In 2011, Donna Mitchell, a facilitator at Cancer Wellness, learned her twin sister had been diagnosed with kidney cancer. Together, they began a quest to eat cancer-fighting superfoods, which led them to consider the ingredients they were putting on their bodies as well as in their bodies.
"You may think, as I did, that the Food and Drug Administration [FDA] regulates and tests ingredients in our personal care products for safety," says Mitchell. "But then I learned that the FDA does not have the power or responsibility to regulate most chemicals or ingredients in cosmetics and skincare products."
This means that cosmetic ingredients (aside from color additives) do not need FDA approval before they land on store shelves. Consider this: The U.S. has only banned or restricted 30 ingredients in cosmetics, while the European Union has banned nearly 1,400.
"It's basically up to the companies to test their own ingredients for safety and toxicity, and regulate themselves. But do they actually do it?" she asks. "Many ingredients in our personal care products go untested for safety and toxicity."
Personal care products include:
Body lotion

Body wash

Conditioner

Deodorant

Facial cream

Hair styling products

Makeup

Nail polish

Perfume

Shampoo

Shaving cream

Skin toner

Soap
Why should we care about ingredients?
Women apply an average of 12 personal care products containing 168 ingredients each day. Men use on average six products with approximately 85 unique ingredients daily.
"What you put on your body is as important as what you put in your body," says Mitchell. "Many of the chemicals in our beauty products are absorbed into our bloodstream. Research suggests that the cumulative effect of daily use over a period of years may have an impact on your health."
Some ingredients have been linked to:
Allergic reactions

Cancer

Developmental issues in children

Endocrine, thyroid and hormone problems

Liver damage

Neurotoxicity

Reproductive disorders

Tumor growth
Cosmetics ingredients to avoid
"Cancer patients and survivors are dealing with so much stress," she says. "I want to empower them to make safer choices knowing that products with better ingredients are now available."
The Environmental Working Group (EWG), a nonprofit and non-partisan organization dedicated to protecting human health and the environment, recommends avoiding:
Animal-based ingredients

Butylated hydroxyanisole (BHA)

Boric acid and sodium borate

Coal tar hair dyes and related ingredients (aminophenol, diaminobenzene, phenylenediamine)

Formaldehyde

Formaldehyde releasers (bronopol, DMDM hydantoin, diazolidinyl urea, imidzaolidinyl urea, quaternium-15)

Fragrance, perfume or parfum

Hydroquinone

Lead

Methylisothiazolinone, methylchloroisothiazolinone and benzisothiazolinone

Nanoparticles

Oxybenzone

Parabens

PEGs/ceteareth/polyethylene compounds

Petroleum distillates

Phthalates

Resorcinol

Toulene

Vitamin A compounds (retinol, retinyl acetate, retinyl palmitate)
More research is needed to determine the long-term hazards or safety of these and other ingredients because they have been found to have negative side effects.
Safer ingredients
The good news is that there are now many safer options on the market today, thanks to consumer interest. Check out EWG's Skin Deep Database to find safer products and check ratings for items you already use.
Note: The FDA does not regulate the word "natural," so if you find a product that claims to be all-natural, you still need to read the ingredients label.
Whenever possible, use products that contain as few ingredients as possible. You can even look to your pantry for some great beauty staples, including:
Almond oil

Coconut oil

Olive oil
These oils can be used as body and hair moisturizers, makeup removers, cuticle oil and more. To add a pleasant scent, add a few drops of essential oils to these "carrier oils." As always, check with your doctor before applying even naturally sourced products and oils.
To learn more ways to protect your health during and after cancer treatment.
Tags
Suggested Articles