6 ways serving others provides healing and purpose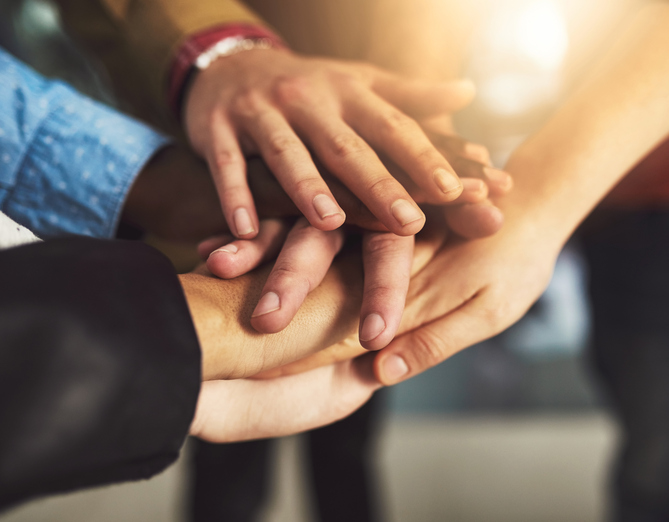 6 ways serving others provides healing and purpose
Serving others can increase your self-esteem, life satisfaction and sense of purpose, says Nancy Morales, MFA, ATR, a counseling intern at Cancer Wellness. Morales leads Arts for Service, a Cancer Wellness workshop in which participants use creative art projects to give back to the community.
"Arts for Service is a way for cancer survivors to give back to the cancer community through service work," she explains. "Our projects have included making and donating hand-painted silk scarves for people who have lost their hair and drainage tube pouches to give patients relief from discomfort after surgery."
Wherever you are in the cancer journey, serving others can help you:
Develop your creativity. Many of her workshop participants have discovered talents they didn't know they had, says Morales.

Enjoy community. "As humans, we are meant to be social," she says. "Being in a community is part of what makes us healthy."

Express gratitude. Giving back to the cancer community can be a way for you to show thankfulness for the care and support you received during treatment.

Find a sense of purpose. "After cancer treatment, some people have lost their ability to go back to work," she explains. "Service projects can give you a way to reinvent yourself and have a positive impact on the community. When you have a sense of purpose, it leads to mental well-being."

Improve your self-esteem. "We all have a strong inner critic, which can impact our self-esteem and confidence," says Morales. "Serving others can give you an opportunity to discover gifts and talents you didn't realize you had."

Regain a sense of control. When you are battling cancer, you may feel a loss of control over your life. Serving others is a physical and mental way to take control of how you use your time and energy.
Check out the monthly Cancer Wellness calendar to learn more about Arts for Service and other upcoming classes at Cancer Wellness.
Tags
Suggested Articles