Overcoming adversity after a cancer diagnosis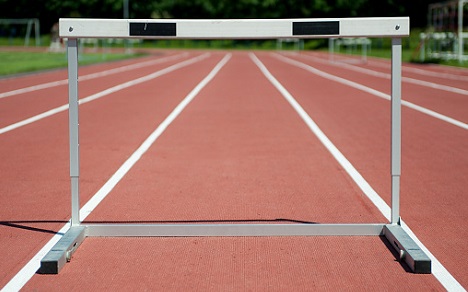 Overcoming adversity after a cancer diagnosis
While obstacles in life are inevitable, a cancer diagnosis can be particularly challenging to face.
"A cancer diagnosis can be completely disorienting; one day you are not aware of cancer, the next you have cancer and need to start treatment immediately," says Mark Flanagan, LMSW, MPH, MA, a social worker at Cancer Wellness at Piedmont. "I have heard it described as a punch to the stomach. Many times, you have to start treatment so rapidly that you don't have time to process the emotional weight of the diagnosis."
A cancer diagnosis can be accompanied by:
"Cancer doesn't care what is going on in your life," says Flanagan. "It doesn't care if you don't have health insurance, if you are having family issues, if you are struggling financially, if you have mental health issues or if you are going through other medical treatments. Almost anything challenging is compounded with a cancer diagnosis."
Responding to adversity
There is no denying the difficulty of coping with a cancer diagnosis, but there are ways to approach it that can promote physical, mental and emotional well-being.
"While it is perfectly reasonable to be angry and upset, if we chose to deny what is happening, we will inevitably suffer because we spend our energy on pushing away what we don't want," he says. "If we choose to face our challenges and gently try to bring a level of acceptance to what is happening, we can spend our energy creating a life that is meaningful. When we respond with acceptance and a commitment to action aligned with our values, we will inevitably grow."
Well-being during adverse circumstances
"No matter what you are facing, know that you are not alone," says Flanagan. "Cancer can be an isolating experience, but doesn't have to be. Know that your physician, social worker and medical team are there to help not only treat your illness, but also provide you resources to help manage it effectively. Asking for assistance is the first step to an effective holistic response to a cancer diagnosis."
Flanagan recommends taking the following steps to improve your well-being:
Flanagan recommends diverse activities to incorporate mental, physical and spiritual wellness into your life:
Adversity can help you grow
"In life, pain is unavoidable – it's what we choose to do with that pain is what matters," says Flanagan. "Often, the most challenging experiences can be the most growth-provoking. When we are most uncomfortable, we have the greatest possibility for transformation. When the night is darkest, we can most clearly see the stars. We start evaluating what we truly value in life and what is most worth our time and attention. Adversity caused by a cancer diagnosis can be the fuel that helps us make changes we've needed to make for a long time."
Learn more about support during the cancer journey.
Tags
Suggested Articles