No-bake peanut butter chocolate pretzel bars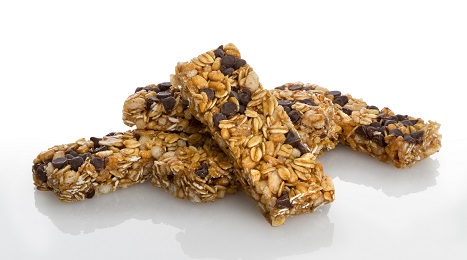 No-bake peanut butter chocolate pretzel bars
Try this lighter dessert recipe from Beci Falkenberg, a chef at Cancer Wellness at Piedmont, for your next summer get-together.
Ingredients:
1 cup peanut butter

½ cup honey

3 cups quick-cook oats

½ cup 70 percent cacao chocolate chips

½ cup crushed pretzels (plus a little more to garnish on top)
Step one
Line an 8-inch square pan with parchment paper.
Step two
Heat peanut butter and honey until smooth; add oatmeal and still to mix well. Allow mixture to cool for about 5 minutes before adding the chocolate and pretzels.
Step three
Pour mixture into the pan and press down firmly with a spatula until the surface is even. Sprinkle the top with a few crushed pretzels and pressed them down into the mixture. Chill for about 30 minutes before cutting into 24 bars.
Store covered at room temperature for 3 days or freeze.
Note: You may substitute almond, cashew or sunflower seed butter for the peanut butter. To keep pretzels from getting soft, wait until the mixture is completely cool before adding them in.
Check out more recipes and nutrition tips from Cancer Wellness experts.
Tags
Suggested Articles