Fresh berry crisp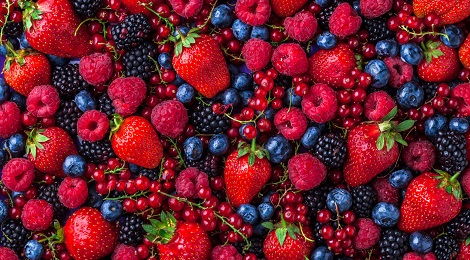 Fresh berry crisp
Try this healthier dessert recipe from Nancy Waldeck, a chef at Cancer Wellness at Piedmont.
Ingredients:
6 to 8 cups fresh berries

1 tablespoon lemon juice

2 tablespoons cornstarch

2 cups very finely chopped toasted pecans

½ teaspoon sea salt

1 teaspoon cinnamon

½ teaspoon nutmeg

1/3 cup avocado or grapeseed oil

¼ cup honey

1 tablespoon vanilla extract

Greek yogurt or frozen vanilla yogurt for topping
Step one
Preheat the oven to 350 degrees. Place the berries and lemon juice in a zip-top bag. Add the cornstarch and shake to coat the berries. Place them in a 9x12-inch baking dish.
Step two
In a large bowl, combine the pecans, salt, cinnamon and nutmeg.
Step three
In another bowl, combine the oil, honey and vanilla extract. Stir the liquid mixture into the pecan mixture to make the crisp topping. Spread the topping over the berries and bake at 350 degrees for 30 to 40 minutes, or until it is golden brown and the berries are bubbling. Serve warm topped with a dollop of Greek yogurt or frozen yogurt.
Check out more recipes and nutrition tips from Cancer Wellness experts.
Tags
Suggested Articles