How to create your ideal morning routine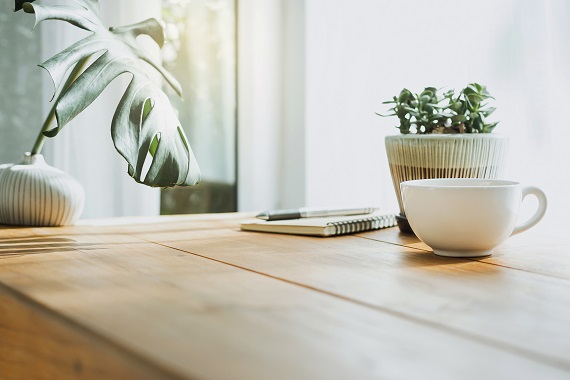 How to create your ideal morning routine
If you're going through cancer treatment, a morning routine can be a mini-oasis that helps you center yourself before facing the day's challenges.
"One of the things I frequently hear from people undergoing cancer treatment is that there's so much they have to keep track of and deal with," says Mark Flanagan, LMSW, MPH, MA, a Piedmont outpatient oncology social worker. "The entire experience feels overwhelming."
If you carve out time for yourself at the beginning of the day, you're breaking up the treatment experience and creating a check point, Flanagan explains.
"By gifting yourself time and energy in the morning, you're able to show up in the world throughout the day," he says. "You'll have greater focus and ease, which will carry into the next day. It's a momentum-building exercise. Don't underestimate the importance of even small changes to the beginning of your day."
How to create a morning routine
Here's Flanagan's advice for setting up your morning routine:
Start small. Think of your routine as an "on-ramp" to help you move into the rest of your day. What can you do that helps you feel motivated and joyful?

Aim for a routine that's 30 minutes or less.

Consider morning routines you've had in the past. If an activity was helpful, try it again.

Give yourself a week or two to see how it works. Make adjustments as needed.
The elements of a good morning routine
"There's no one set routine that's going to be good for everyone," he says. "Create a space that's just for you, even if it's just 10 minutes. This is about building a relationship with and showing up for yourself."
Here are some ideas Flanagan suggests:
Pray

Practice mindfulness meditation

Stretch

Listen to music

Go for a walk

Have a cup of coffee or tea on your front porch

Read a book, poetry or positive affirmations

Practice yoga

Do breathwork or a body scan
Whatever you want to put into your morning routine is up to you, but ideally, it's something rejuvenating, restorative and affirming.
What to avoid in the morning
"If you start your day by checking the news or your email, it can immediately put you in a state of fight-or-flight," says Flanagan. "That's generally not a great way to start the day because your stress will likely only increase from there."
A morning routine is an excellent way to ensure you're preparing yourself so you can deal with challenging issues in a more compassionate and healthy way.
Learn more ways to reduce stress and improve your well-being.
Tags
Suggested Articles