Regaining confidence after breast cancer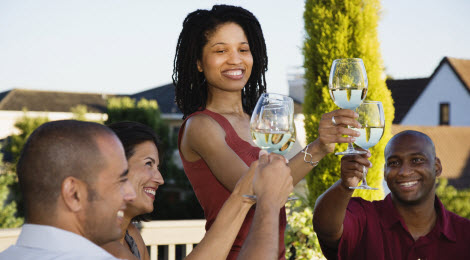 Regaining confidence after breast cancer
A breast cancer survivor has been through many trials and tribulations — some that are too difficult to put into words. Many emotions encompass this journey that forever changes a woman's life. Beyond the emotions also lie the physical changes.
Surgery causes scars, forever altering the reflection in the mirror. It can also cause loss of feeling and sensitivity. Hormone treatment can cause the early onset of menopause symptoms. Chemotherapy can cause hair loss and changes to the texture of your skin and nails. These treatments can also cause weight gain. All of these physical changes can make it hard to revive self-esteem and confidence.
Know your options
When a breast cancer patient receives treatment options from their physician, reconstructive surgery is often an automatic part of the treatment plan. Barbara Robey, licensed clinical social worker and life coach at Cancer Wellness at Piedmont, has made it a personal mission to ensure that women know they have various options, including foregoing reconstructive surgery.
Robey is a 15-year breast cancer survivor and has spent years helping cancer patients through their journeys. She did not opt for reconstructive surgery after a double mastectomy. She proudly and comfortably wears a prosthesis which she says saved her much time and pain by avoiding another surgical procedure.
"Every woman holds a different affinity for their breasts," Robey says. "For me, it was a no-brainer to forego another surgery, and I've been happy with my decision ever since. Picking out prosthesis is actually a fun experience. It has come such a long way in the past 15 years. There are so many beautiful options that you don't have to feel like less of a woman."
Robey enjoys helping others through their cancer journey. She feels inspired by her experience and knows it helps others to hear from a voice who has first-hand experience. She also encourages women to feel empowered and learn about their choices.
"It's a very personal choice, so at the end of the day every woman needs to feel at peace with their own decisions."
Support groups
Robey also encourages cancer patients to join support groups in their communities. During her cancer journey, she joined support programs like yoga, art therapy and even a dream group. She believes surrounding herself with other people who shared and understood her experience was very therapeutic and instrumental in helping her through challenging times.
"Many women don't believe they can take time for themselves to seek out and join support groups," Robey says. "But this is key to rebuilding confidence and self-esteem. It's important to listen to your body, acknowledge that you need attention and accept support. It is during these support groups that women can make amazing connections and overcome emotional obstacles."
Look beyond the surface
Mirrin Reagan, a nurse practitioner who is also a breast cancer survivor, is able to share her firsthand knowledge through interactions with her patients. She first learned she had breast cancer after undergoing an MRI at Piedmont Atlanta Hospital. She says she has come a long way since that day.
"I always encourage patients to reflect back on their experience and really embrace what they have survived and the challenges they have overcome. When you are a breast cancer survivor, it's important to cherish the things you love about yourself and look beyond the physical changes," Reagan says.
She points out that no matter how good a plastic surgeon is, a woman will never look the same physically after breast cancer. This is why Reagan makes it a personal mission to set a good example for other cancer survivors. She remains optimistic that research and treatments are changing and improving every year.
Most importantly, Reagan encourages patients to embrace life.
"Cancer doesn't have to be a death sentence," she says.
Robey and Reagan are living proof that life goes on and can be extremely fulfilling after breast cancer.
Learn more about online and in-person classes at Cancer Wellness.
Tags
Suggested Articles