How to create a meaningful vacation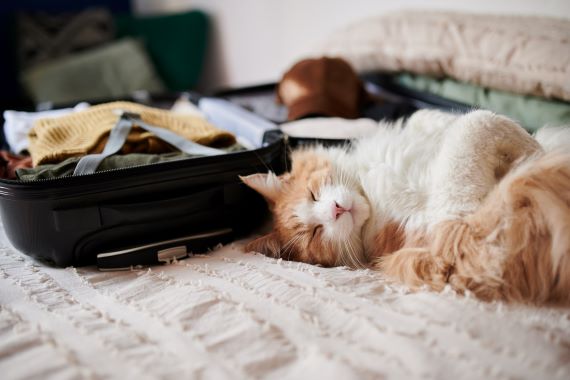 How to create a meaningful vacation
An intentional vacation can have powerful mental and physical health benefits, says Lauren Liverman, LCSW, an oncology social worker at Piedmont Athens Regional.
Mindful travel can allow you to:
Take a break from daily life stressors. Cancer treatment, caregiving, parenting, working and managing all life's responsibilities can be stressful. Getting away from your day-to-day tasks—such as household chores, yard work and your job—can give your mind and body a chance to rest and recuperate.

Be less regimented. "You can be more fluid on vacation and not always have to watch the clock," says Liverman. This flexibility can allow you to be more relaxed and creative, returning home inspired and refreshed.

Have a sensory experience. When you travel, you can see, smell, hear, taste and feel new things. And if you go sightseeing, it can also be an educational experience and expand your mind and perspective on the world.

Get more physical activity. Whether you swim, ride a bike or walk for miles while sightseeing, chances are you get more physical activity than usual when you're on vacation.
How to have a more relaxing, meaningful vacation
Despite these many benefits, some people report feeling more exhausted post-travel than before their time away. To avoid overdoing it on your trip, Liverman recommends the following tips:
Prioritize what you'd like to do. "There's a tendency to cram so much into a trip that you don't get a chance to fully experience it," she says. "Prioritize which activities are most important to you and your travel partners, then leave plenty of space for downtime."

Book ahead when possible. If there's something you'd really like to do—such as dining at a particular restaurant or visiting a specific museum—book those activities in advance so you don't miss out.

Leave room for spontaneity. On the flip side, it's also helpful to leave room for your vacation to unfold naturally. "If you plan your entire trip, you may miss a golden opportunity that takes you off the beaten path that you only learn about once you're in your destination," she says. "Leave room for that organic discovery."

Eat healthy meals and stay hydrated. "We tend to eat differently and drink less water when we're on vacation, which can affect our energy levels," says Liverman. Do your best to drink enough water, limit alcohol and eat plenty of nourishing whole foods.

Get better sleep. She notes that many people struggle to get a good night's sleep in a different environment. By eating well, drinking enough water, exercising, limiting alcohol and sticking to a sleep schedule on your trip, you'll sleep better and feel refreshed. You may also consider using a white-noise machine or app to drown out sleep-disrupting sounds.

Add a buffer day between your trip and when you return to work. If possible, try to schedule your trip so you get home a day or two before you need to jump back into your daily schedule. This will give you time to rest, unpack, do laundry, grocery shop and prepare for the week ahead.

Be mindful of device usage. Taking photos can be a wonderful way to capture memories from your trip, but there's a fine line between saving the memories and being distracted. Liverman recommends being thoughtful and strategic about your device and social media use. Perhaps you'll post photos on social media once you return home or only check in once a day. Or maybe you'll take turns taking photos with your travel partners so you're able to stay present.

Practice mindfulness. "Less is more," she says. "We often try to squeeze something into every last moment and see every possible sight, but slowing down will allow you to have a more meaningful experience because you were able to take everything in and be present."
Learn more ways to reduce stress and improve your well-being.
Tags
Suggested Articles